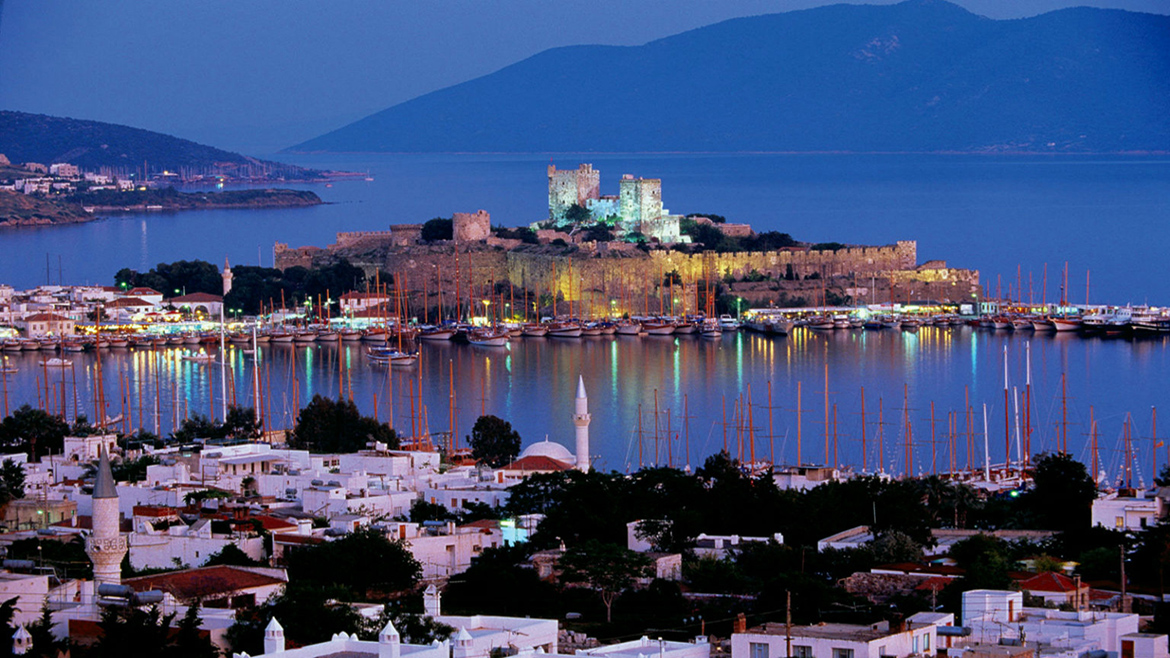 Bodrum occupies a very special among the tourist areas in Turkey's position
Bodrum occupies a very special among the tourist areas in Turkey's position, they are overlooking the beachfront situated amid green forests and features a moderate atmosphere, located in the state of Mugla in southern Turkey.
Usually Bodrum, restaurants and cafes hotels full at this time of year, often apologizing owners receiving more tourists to severe congestion, but the movement of tourists fell this year to the extent that is at least 10 years ago, which reflected positively on prices across the City.
And special angles that can be enjoyed in the city of Bodrum:
1. dividing Restaurant
Some describe as the best restaurant in Turkey, not only in Bodrum. It receives prestigious customers such as entrepreneurs, artists, politicians and tourists looking for a taste. The restaurant has a very large list of Eastern and Western and Asian foods such as; soggy meat and Mandi, sushi and others. Besides offering a distinctive varieties of sweets.
2. Mimosas
Large yard overlooking the sea and has a number of restaurants, cafes and guest houses and sports stadiums. In addition, the practice of marine sports services, such as diving and marine parachute rides, windsurfing and other available there.
3 .Yalikavak Marina
Navy kicks off tour daily patrolling the Aegean Sea from Yalikavak Marina recreational area, and besides cruises contain nautical coastline for swimming, and include a number of restaurants and cafes overlooking the sea coast directly.
4. Bettaz Coast
Where families come together to enjoy the practice of the sport of swimming with the possibility to enjoy the sunshine.
5 .Tafshan Island
Nestled amid the Aegean Sea, which is the perfect destination for those who wish to stay away from the city and lie on the natural coast where all services are available.
6 .historic Bodrum Amphitheatre
Bodrum is not a tourist town just entertainment, it is a historic city rolled out of civilizations since the dawn of history, and still the effects of the Greeks and the Romans lie in it. Among the effects that immortalized the Roman amphitheater overlooking the huge historical Bodrum on the Aegean coast, which was used for royal ceremonies and watch various sports.
7. Bodrum Castle
Increasingly important castles in marine areas that need greater protection due to the ease infiltration of enemies, so Roman worked on the construction of Bodrum Castle which attracts architects and history lovers.
8. Bodrum market
Please find the different kinds of gifts at affordable prices, and created back to the Ottoman era.
9 .curfew helicopter
Some tourist places in Bodrum opportunity to tour available helicopter equipped with security and safety precautions.
.